Hamilton, the revolutionary musical by Lin-Manuel Miranda, premiered on Broadway in 2015, but it already sounds like yesterday. "My Shot" sounds like the theme song for 2020 in several respects. A year clouded with health problems and disaster, sure, but social and political turmoil as well. The Hamilton movie, an expertly-crafted film of the stage show. Premiering on Disney+ this Friday in the middle of the crowded landscape. The timing could not be more appropriate for Phillipa Soo, who plays Eliza Schuyler Hamilton—the part she invented on Broadway.
"Hamilton is posing difficult questions, I guess. "It makes us come to terms with our country's flaws and it reminds us of what's really great about it,". She told Zoom last week from her home in Brooklyn. We want to watch something now more than ever that will not only offer us any sort of optimism. But at the same time give us the tools to continue battling". It comes as no surprise, then, to learn that Phillipa Soo has been actively involved in the upswing of Black Lives Matter taking place in New York and across the country. And when Phillipa Soo doesn't hit the streets. She spends her time meditating, giving her medicine". To address revolution, puppy-rearing, and her clean makeup basics, I met up with Phillipa Soo.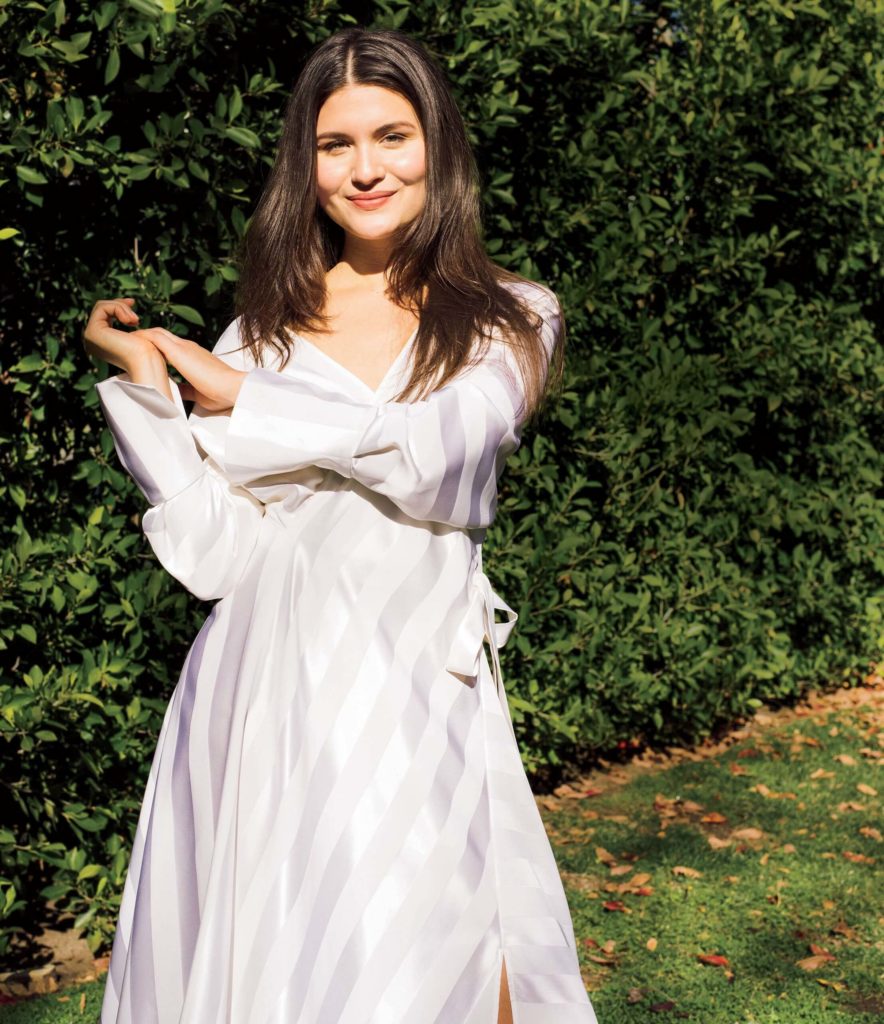 How are you Phillipa Soo? What have you been up to lately?
Ok, actually, I (Phillipa Soo) was parenting this very tiny puppy dog, so my life was dog-raising, which was a lot of fun. We went to some smaller marches in Brooklyn. Some vigils in our city, and at the same time, we were trying to enjoy all the ventures I've been working on… you know, only the day-to-day life of the quarantine. [LAUGHS] Lately, I have been supporting this amazing Netflix animated film named Over the Moon that I have been working on.
It's about a little girl constructing a moon rocket ship, and it's a stunning ensemble of all-Asian stars, and I'm so happy to be a part of that. Then there's another film I did last year with Geraldine Viswanathan and Molly Gordon, named The Broken Hearts Gallery. I'm super proud of it, and I love it to death. I am so grateful because I still get to be in things where I feel like I have developed a sisterhood.
Phillipa Soo Let's talk about the Hamilton movie. I think it's really interesting that, at a time when it isn't safe to attend live theatre, we're seeing the largest-scale release of a recorded stage show ever.
I mean, on a very fundamental basis, in the first three days of it being introduced. More viewers can see. This show than have come to see the show the whole time it's been available. And you have a cast of Black and Brown actors on another stage that are retelling this American tale. Because I guess it's relevant that way because of the way Black Lives Matter and social inequality are on the front page of everyone right now. I believe we need to see a story, more than ever. That is being depicted differently to what American society truly is today.
Yeah, it was a lot of white people back then who were "making" our world. But in the show there's a line. "Revolution is messy, but now is the time to stand." Like, it was always messy. So, yes, right now, the environment is imperfect, and it may seem overwhelming, but we need to press on. We need to take initiative, we need to acknowledge our failures, and then we need to move ahead. My impression of getting to know these characters was that we were staring at them, at their sculptures, at their statues, but they were humans, and they were young people. The ones who have influenced this nation have mostly been young people.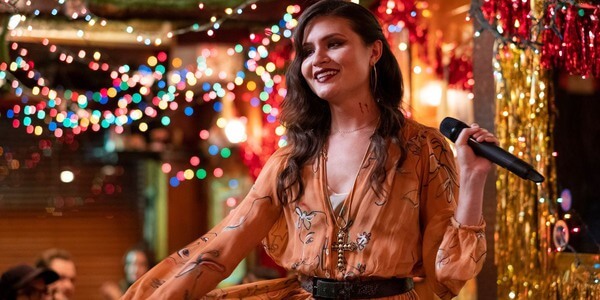 The performances in the movie were filmed several years ago. What is it like to be promoting a new project that's based on a period of your work that you're so distanced from?
Ok, I forgot about it, but it was shot almost a few weeks before I left the 2016 show. It's always a gift, since it's such a reflection of the period we've been nurturing there. At that moment, we were all so far into our performances that, honestly, the best part was just turning up and enjoying the trip. It's much more complex than the cast song, I guess, since the album we recorded shortly after we opened, and here's a filmed version, almost a year later. I suppose it's only going to remind you how great live theater is, so it's never the same thing. This moment, if anything, has always told me that I can never take for granted the chance to meet in a room and share a common encounter with others again and again.
Also read: Philippa Soo Interview
How has your routine changed since everything started shifting to being mostly at home?
Um, it was, at first, fun. There's a sort of not understanding what's going to happen next that this work demands of you, so I was like, "I've had practice with this, this kind of everything makes sense," at the beginning, but it seemed odd because there was really no other sense of FOMO, like, we're all doing this. Nobody's missing out on something, or at the same moment, we are all missing out. But it was a different emotion.
Personally, I'm so thankful to my husband for stopping me from going insane, however you might go crazy a little bit and be like, oh my god, is that it? We've been wanting to make sure we're exercising, as I've been doing Zoom Pilates classes. Obviously, I cook a number, which has been fantastic. Um, and then we had this puppy, and all that totally changed. And then on top of it, after the murder of George Floyd and the universe turning upside down, what we tried to do was go out there to stay out there, and we had to make sure that this dog was here, because it's just a puppy.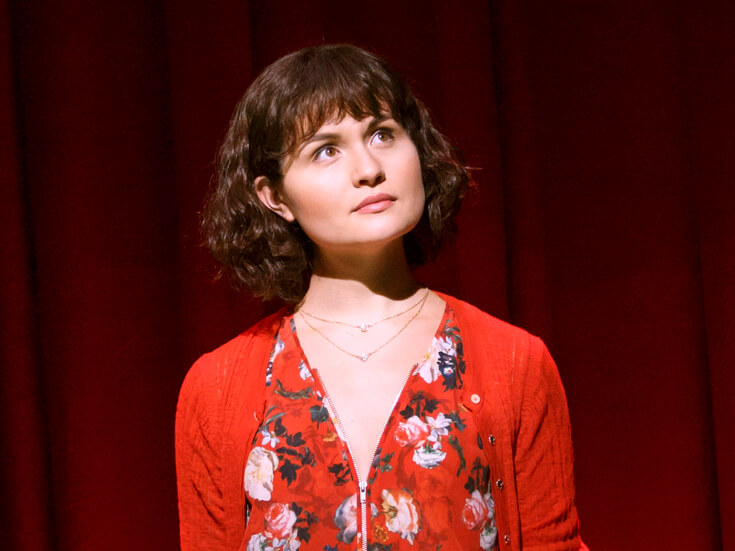 You said you've been to a few smaller protests. How else has the BLM upswell changed things for you lately?
I think the Asian culture has undoubtedly come to grips with what being Asian-American entails. This very impressive post was written by Prabal Gurung on what it entails to be the model minority and how Asian-Americans ought to speak up for George Floyd and the Black Lives Matter movement now. Of course, for me, I think there are aspects that people of color in this country that are not Black ought to accept about how they are viewed in this country and what part they should play to be advantageous, even though that comes from a point of empathy that may be a little challenging to digest.
I'm really thankful that I've seen the Asian group coming together as a whole because of that, and I've also been especially interested in examining how much my job is about utilizing my voice right now and also how much of it is about listening, negotiating my performance against my feedback, and trying to make sure it's level and healthy.
What are you doing to take care of your mental health and stay grounded?
Ok, I'm seeing a psychiatrist, which I believe is the only thing someone should do about themselves. I feel like it's really helpful, whether you believe you need counseling or you don't. I've made sure I take allocated time away from my phone-I guess it often goes with all of this in the balance sense. Because quarantine has taken place, we have continued to check in with people via FaceTime and really interact directly, checking in on a week-to-week basis with all of our families.
I think there are moments where the weight of the universe can be a lot, and we both feel really grateful that we have each other. And being generous to ourselves and to each other, my husband and I. We're so fortunate that we're cohabiting so well at this moment, because it can be insane to spend a lot of time with one guy, even though he's someone you love.
I feel like once people can be out and about again everyone's going to either get married or divorced. There's not a lot of middle ground happening.
Wow, I know, I don't believe it's an accident that the pandemic erupted because that's how the Black Lives Matter campaign re-emerged. "We're all home, we're all going to have to come to terms with ourselves and the world in which we live and really absorb it, and it's like, "Wow, I've really been sitting and listening to all this and I can't bear it. It is enough.' I only hope that we don't switch the lights back on after the pandemic stops and everything goes back to the way it was. This moment of contemplation, I hope, sticks with people. We really need to make sure we get people to vote-even at this period, we just can't be discouraged. We have to take use of our vote and use our speech.
What else do you do for self-care?
Well, I switched my moisturizer completely. I've just been using pure organic jojoba oil on my skin as a moisturizer, and it's been amazing and really simple. I've been using this great cream deodorant called Routine, which has got charcoal or something in it, and I've been loving that. Makeup-wise I've been using a lot of Ilia products.
Also read: Exclusive. "You" Star Elizabeth Lail on Skincare and Instagram Stalking
I really like their stuff; it's very natural and light and simple. A part of me feels like the more I fret and fuss, the more irritated my skin gets. I have issues with eczema, and I feel like for so long I've just been trying different things, and when I don't worry about it—when I meditate more and I'm freaking out less about my skin—for some reason it's always better, and I don't think that is a coincidence.
What does your beauty routine look like right now?
Ok, I completely turned on my moisturizer. I only used pure organic jojoba oil as a moisturizer on my skin and it was great and very easy. I used this great cream deodorant called Routine, with charcoal or something in it, and I loved it. Makeup-wise, I used a number of items from Ilia. I love their stuff so much; it is very natural and light and plain.
A part of me feels that the longer I fret and stress, the more my skin gets irritated. I have eczema symptoms, and I feel like I've only been doing various stuff for too long, and when I don't care about it, then I meditate more and I stress out less about my face, it's always easier for whatever reason, and I don't believe that's a chance.
So Phillipa Soo, de-stressing is your beauty routine, basically.
Oh, I agree that a lot of that stuff can also be triggered by tension. I feel that it's important that your morning ritual is often relaxing, whether it's meditating or exercising, or making sure you take a good cold shower or hot shower. It's not just like, "Oh, I have to do this." It's also an excuse to exercise self-care when I'm walking my dog and spend a minute with me, to not be on my computer.