I'm jumping on a Zoom call with zombie-slaying actress and heroine Lauren Cohan on a gloomy Thursday afternoon. Her character in The Walking Dead, Maggie Rhee, is a fighter, defender, mother, and lover of tough-as-nails. Half the time, as she glows ferociously at the frame, Maggie is soaked in her enemies/zombies' sweat and gore. Lauren Cohan, though, is wearing a strawberry ice cream colored jumper and she's easy to joke.
She launches into a tale about being at Paris airport and picking it up so the plane will be cold as I compliment her on her jumper. Instead of performing an interview, as she rearranges a few items in her room, moves a laundry basket out of the frame and grabs some pillows off the bed, I instantly feel like I'm catching up with a good friend. Maybe it's the way she beams with great sincerity, or her casual attitude, or maybe it's her pink ice-cream sweater, but Lauren Cohan is warm and accommodating in real life (although you get the feeling that a zombie outbreak will actually still last). Go ahead and get to know Lauren Cohan.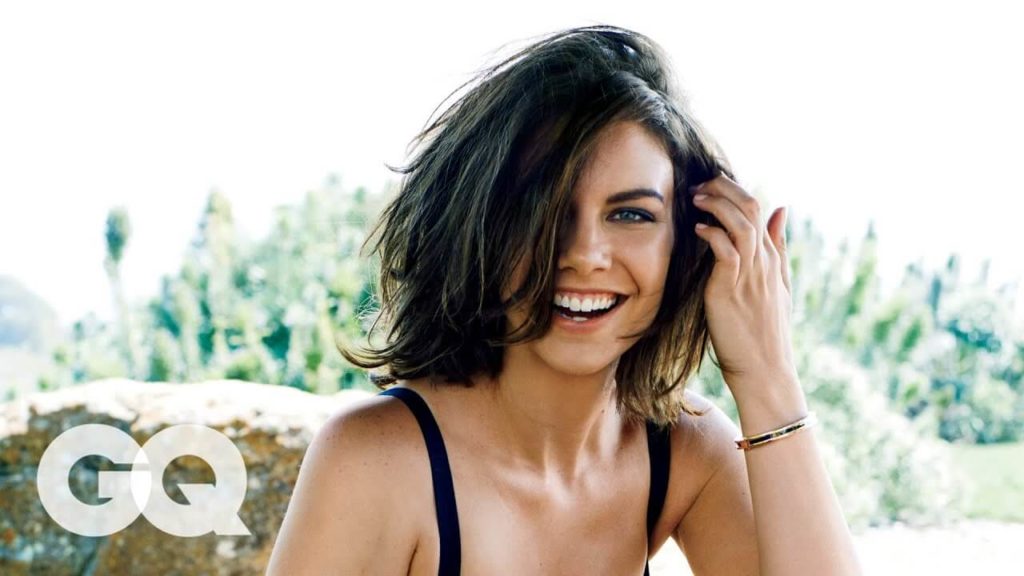 How are you, then? Are you quarantined with your families right now?
Lauren Cohan: Huh! Okay! Well, no; with my partner, I'm quarantined. Currently, we're getting ready to shoot in a few weeks. For The Living Dead, I'm getting packed. This year, we're doing six series, and we're naming it The Bridge. For the latest COVID protocol, it'll be a successful dry-run. Yet still… so thrilled. Only, like, excited like that!
Also read: Kyra Sedgwick review
"When I saw you appear in the last episode on the air, I thought, "Oh, my Goodness! Yeah, I'm going to hallucinate! "
Yah, when I read it, that's how I thought!
Compared to before, what's it like to be on set?
Lauren Cohan: We haven't done much filming yet, but last weekend I filmed something else and we adopted the same procedure as would be followed by The Walking Dead. I said, 'I want to do this stuff, but can you guys satisfy all these requirements of safety? ". And we did, but for me, it was just a perfect dry run. It was also too incredible. Like, it's just a testimony to the correct planning, such that the actors and everybody will sort of overlook that we're, you know, trying to handle this weird new stuff. And there are certainly additional steps: providing a face shield and a mask.
You minimize the number of people there as the talent goes to stage, so we do not have masks on and things. We've just got to, like, do our stuff. I was really willing to forgive, so that gave me a lot of faith to go back for a major stint on the TV program.
You've got to be grateful to be back and just see everybody else on set.
Lauren Cohan: Yeah, it's cool, actually. All the scripts for The Bridge have been submitted, which is also a victory, since our authors typically don't have too much time to plan six entire episodes to submit out. I just got them yesterday, basically. And I absolutely forget every fear I have when I read them. I just got too fired up to be able to get out and share the story!
You've been at the show for such a long time that you must have too many memories. If you have some that stick out to you in particular?
Lauren Cohan: Yeah, my Goodness. It's, kind of, the whole encounter. It's so nice-oh, how can I even express it? I think the strongest experiences are of those feeling intense feelings. Anything which should be exchanged. We're both very, really good friends, and what better way to communicate friendship than to get into these adventures and scenes to connect over and over again? In the novel, we get to go to such good locations. You know, when I read the first new script, I went through the tale through such a surge of emotions. And that just doubles, understanding that as they see the final product, they will feel it, too.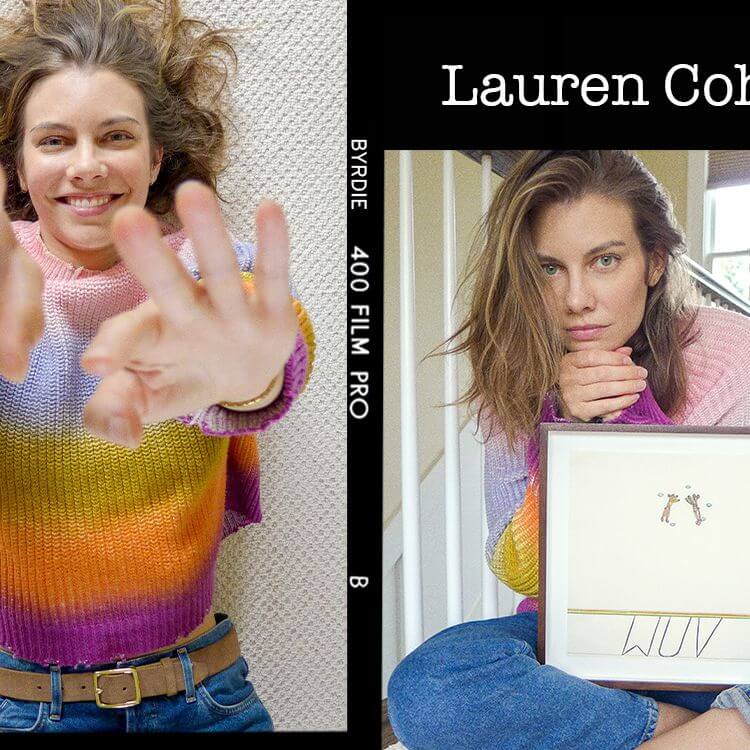 I feel like you have such an exquisite capacity to inflict agony on tape, talking about intense feelings. I recall you were talking about Lori's C-section and it always stayed with you and you had a visceral response to shooting it, because there was so much physical trauma in your performance. How can you come out of the headspace change and self-care at home?
Lauren Cohan: Hey, thank you. I see what you think, yes. I didn't know how to get things out at the beginning and how to brush it off. In the beginning, I was very, very sleepy. It will be tough to summon your energy and your dopamine… Man, this is hard to express. For me, it was trying not to stay and not connect with the role too much. It really combined very good with meditation studying. It's all right to claim, "I have this feeling, but it will not last forever." And it goes with things that are positive and evil.
There's nothing lasting. "And you let the feelings live for a minute as you move through those emotions and brace for intense moments, and then just say, "Okay, everything was fantastic, you should go now." I don't think I've done it consciously, so I guess it's kind of an important thing for all of us. You've got to provide oxygen to stuff. By getting suppressed, I guess some form of negative gets reinforced. And it pulls up lots of intimate, subconscious connective tissue by walking through intense scenes. But as an actor and as a human, you know, it's nice to feel the material. This increases the tolerance with other people. It's like, all right, this is an actual event. "And I just put it in my pocket and I just said, "Thank you, you should sit here for now.
Also read: Emmy Raver-Lampman on Gardening, Therapy & The Umbrella Academy
Like "at a later time, we will revisit you."
Eh, "at a later time, we will re-visit you"!
It feels a little like you are compartmentalizing the character's perspective, and right before the quarantine, therapy really supported you. I think a lot of people have really suffered with this transition from everyday life to quarantine, and they have really began to use cooking or skincare to develop different habits and hobbies to support them psychologically.
Lauren Cohan: Yes, one hundred percent. It's sort of like compartmentalizing, except in terms of certain borders or rigidity, I tend not to worry. I place the feelings on the shelf for a second if I feel scared or out of balance. Then, from a different view, I'll review it. I agree that quarantine certainly focuses on certain things more thoroughly, so we all go through the same apprehension and terror of the unknown. But I think it was tough to handle at one point, and it wasn't exactly "special." We all witnessed it. And finally, when we're all going through it, the "non-specialness" sort of became soothing.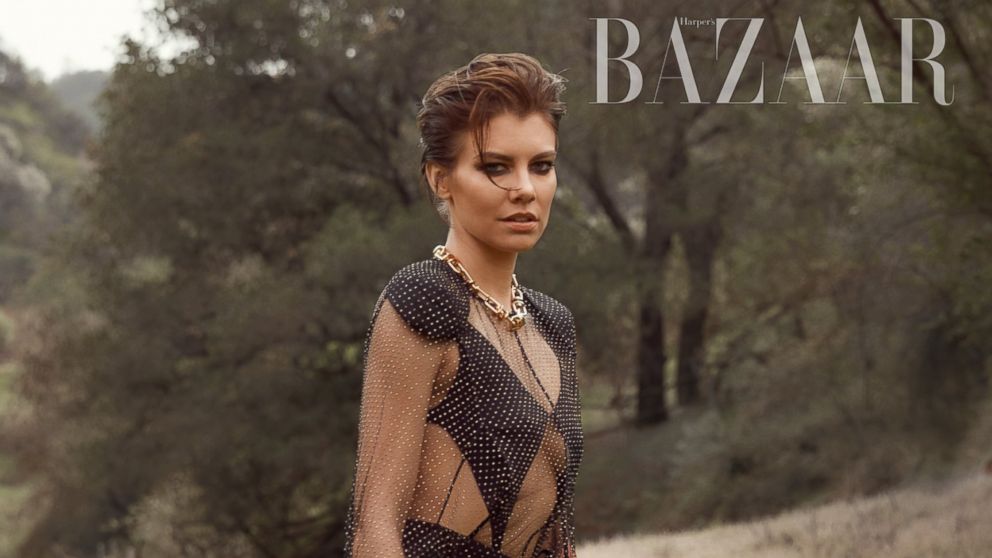 I also learned that I have focused all day on calming, comforting stuff like home-cooked Chinese food or masking. Did you do some cooking in the quarantine?
Lauren Cohan: I've been one at a time doing stuff. With my little greenhouse and meals, I've been making stuff as home-grown and from-scratch as possible. The time for dinner just became too sacred and so unique to just sit at a table together to put the time in. I've been drawing as well. I do stuff that I've been able to place my full concentration on. Perhaps it wasn't because I hadn't been able to reflect on them before, but I convinced myself I couldn't concentrate on them. Or maybe it was really an addiction to my tools. When you have "permission" during quarantine, system addiction is so difficult! Especially at the outset, when everyone was advised to hunker down with their loved ones! But I think I have felt this renaissance of a time of honor.
How does it look like in your skincare routine? Will you have some of your teenagers' or twenties' long-standing Holy Grails?
Lauren Cohan: I would like to think I have always taken good care of my face. I used to choose my acne, though. Up to, perhaps, two years ago, did I get acne? I really haven't been able to restrain myself. I suppose it is just part of my thought mechanism to get my fingertips on my face? And frankly, only in the last 18 months have I really managed to avoid it.
I altered just two items. The first is that, because of the protection of COVID, I do not touch my face and the second is to wash my face with cold water. But I recall reading that no matter what you do, no matter how much mascara you're wearing, you still have to wash your face when you get home at night. So, very nice cleansing has always been a huge thing for me.
I spent a while navigating this oily-combination face, and I really decided to use gel moisturizers. But then, after I began using facial oils, my skin got so much healthier. I've been so much more than I imagined I would, only giving some moisture to my skin. The other big Holy Grail that takes control of my skin is only controlling what I consume. Much of the time, I tend to only be strict and only occasionally splurge, which doesn't lead me to break out. I'm only striving to make stuff tasty and thoughtful when it comes to my meals.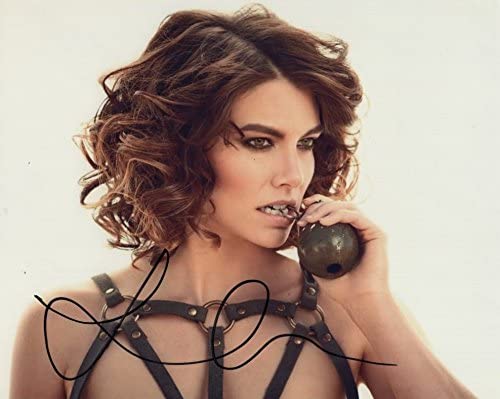 For quite a long time, you have been an actor. Compared to your twenties, what do you believe you learned about appearance in your thirties?
Lauren Cohan: For months now, I have been off a makeup routine. I almost sound like a kid: I'm playing outdoors, I'm not wearing lipstick, you just have to ask me to wash my hair. Like, when you're a child, you go to the bathtub to kick and yell, and then you enjoy it. So I'm having a bath. For clarity! I'm floating! I really don't like having my hair cleaned. I think the distinction between your 30s and your 20s is, first and foremost, that skin care is getting more important. Here, I sure use more sunscreen than I've ever done before. Without it, I don't go outside.
This is a great habit to have.
Lauren Cohan: Huh! Okay! "You're always told to wear it when you're in your twenties and you're like, "Oh, okay, who knows, And so you're like, in your 30s, "No, no, they were right!" All the time, you can moisturize and cover your neck! ".
"There's an inner glow you can switch on just from your attitude, and it's nothing you can re-create or match by using any product."
But the most fascinating thing I think that I've noticed about appearance when I grow older is that it's likely that my skin will shift, that I'm going to look older. I just want to move away from myself and honor the strength of femininity. And all the various stages and wisdom which come with maturing as a woman are the beauty of womanhood. I want to honor that and not to judge or equate myself with my younger self. And I can look at women and people of all ages, and I can see their elegance. I see Sissy Spaeck and, as an artist and just as a beautiful example, I see big life goals.
And I really assume the most significant part is that. Just be where you're at, embrace yourself, have appreciation. Be thankful that your body is functioning to be able to read, for your vision, for your sense of taste. There is a quotation from Roald Dahl that I love: "If you have good thoughts, they'll shine like sunbeams out of your face, and you'll always look lovely." And that's so real! There's an inner glow you can toggle on only by your mood, and there's nothing you can use any product to re-create or match. That being mentioned, I love moisturizer of course. I can't do without Fairy Cream by Charlotte Tilbury.