A whopping 44% of American women refuse to leave the house without wearing makeup. According to studies, there are two main explanations why women wear makeup:

Camouflage
Women who are nervous or uncomfortable also use makeup to hide their feelings.

Seduction
Firstly, Women who want to appear more confident, sociable, and assertive use makeup to make themselves appear more desirable.
Secondly,44% of women feel that if they reveal their regular, unchanged face, they will be unable to achieve any of these goals and will be handled differently.
Thirdly, it turns out that the fears that drive them to wear it every day are backed up by science. It does make you look more attractive.
Fourthly,Scientists have discovered that wearing lipstick and eyeshadow makes women look more beautiful.
Cosmetics have also been shown to make older people look younger than they are, with eyeshadow having a more significant effect on beauty than lipstick.

Research analysis on make-up
According to new research, makeup enhances three youth-related features: skin evenness, facial contrast, and facial feature scale. Makeup can make younger women look older, while makeup can take years off the appearance of an older woman. The study, conducted by Richard Russell of Gettysburg College's Department of Psychology, looked at 32 women in four age groups: 20, 30, 40, and 50 years old. 'Laws are governing when a girl should begin wearing makeup in several contexts,' Richard Russell said.
Age Analysis
People can learn to implicitly equate makeup with adulthood because women are more likely than girls to wear it. 'Because age discrimination is widespread in employment contexts, especially for women, the ability to manipulate perceived age through it can provide critical professional benefits.'
moreover, the study looked at 32 women between the ages of 20 and 50 in four age groups. Participants were asked to measure the age of each face using an interactive scale ranging from 10 to 70, as well as the attractiveness of each face.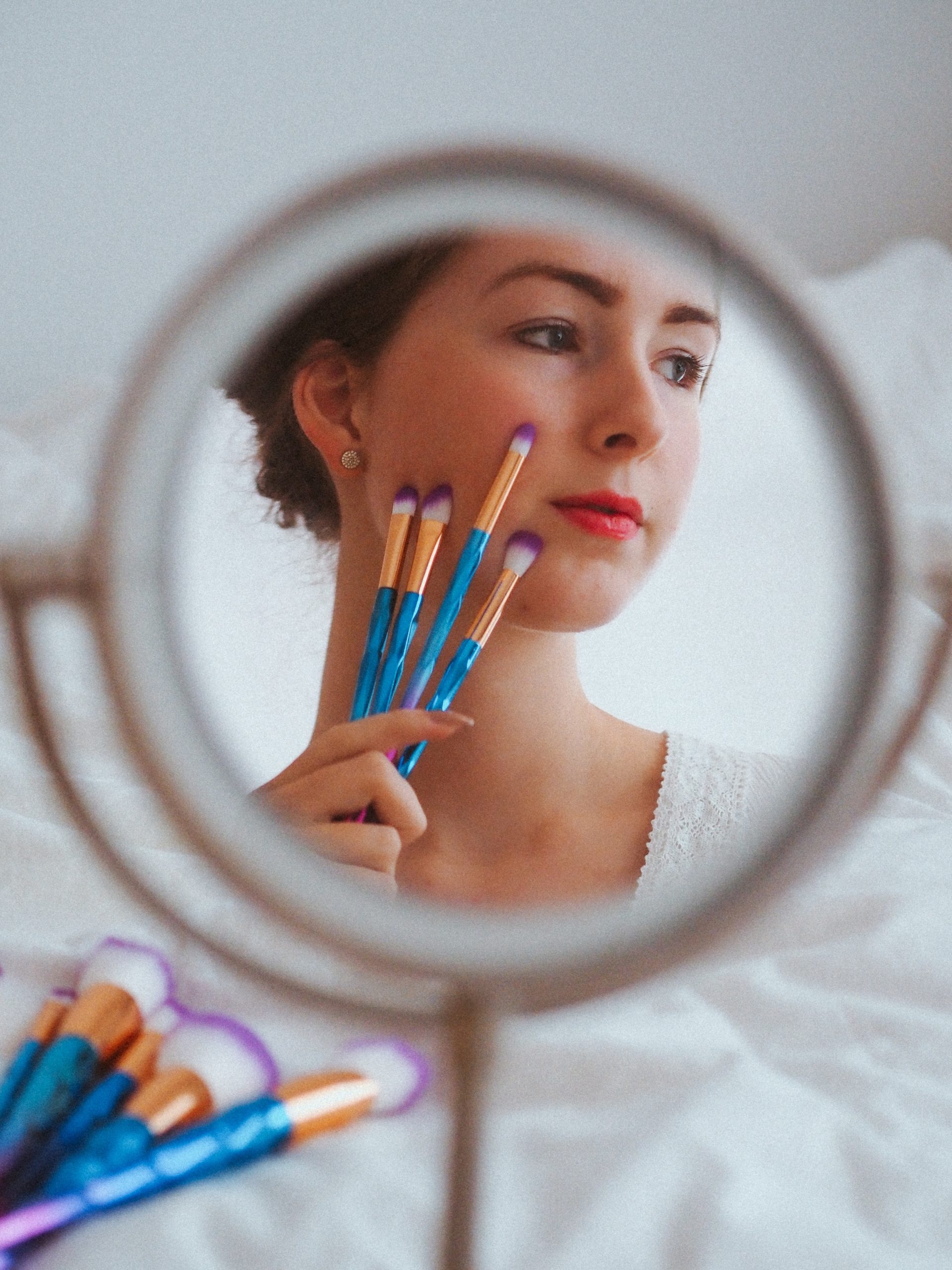 Evidence of Scientist
Scientists have discovered that putting on makeup and sprucing up the skin makes women look more desirable. It enhances three characteristics associated with youth: skin evenness, facial contrast, and the scale of facial features (stock).
Analysis via Likert -scale

Each participant's face was pictured without makeup before being given a makeover by a professional artist. After that, the women were photographed in the same circumstances and with the same lighting.The participants were then asked to measure the age of each face using a 10-point interactive scale. Everyone rated the images based on attractiveness in addition to guessing age.


Does wearing makeup make a girl look prettier?

It has been shown to improve women's appearance and make them more desirable in the eyes of others. The main reason it influences a person's appearance is manipulating comparisons with the eyes and lips against skin tone.

Does wearing makeup alter your appearance?

It can drastically alter your look. Changes in the bone structure of the appearance, use highlighting and contouring techniques. Darker and lighter creams or powders are added to different parts of the face. It can make your cheekbones appear more pronounced, and your face appear slimmer.

How do I alter my appearance using makeup?

By making contouring the first stage in your daily routine, you will achieve the best results. Blush is added to establish fullness and contour under your cheekbones for an elevated look.

How makeup look more elegant?

It is possible to make something more elegant while keeping things simple. Colours that are simple and clean will keep the look elegant and sophisticated. The way to go is to go for a no-makeup look or to use neutral colours.

How the appearance of my flat face is improved?
Here are a few ways to improve the appearance of your flat face:

Make sure your brows are correctly formed.
Face contouring will help you achieve a chiseled appearance.
We need to apply blush to the appropriate areas.
When it comes to eye makeup, use light-colored coolers.
For a given pout, use the lip liner.
Have a good haircut.
It is choosing the right accessories.
What is the best way to organize my makeup collection?
The best makeup organizer list is as follows:
Sorbus 7-Drawer Storage Case is the best overall.
Allegory Beauty Brush Organizer and Drying Stand are best for brushes.
Best Bag: KUSSHI Signature Bag; Sonia Kashuk Countertop Tray Organizer; Best Budget: Sonia Kashuk Countertop Tray Organizer

What is the best beauty looks and eye makeup to make you feel beautiful?

To make a natural-looking inner eyeliner, mix a concealer with a gold cream eyeshadow. On the back of your hand, blend your favourite concealer with a small amount of gold cream shadow to achieve the desired hue.

Our brushes even better at blending?

Yeah, it is a resounding yes. It helps in getting the . At the same time, fingertips will get the job done for low-maintenance looks or multi-purpose pigments.

What are the items required for a simple Halloween makeup look?
The best Halloween cosmetics
Smash-box Photo Finish Primer Water as a primer.
Exclusive FX makeup set for special effects.
NYX Professional Makeup Born to enhance Liquid Illuminator as a highlighter; Milk Eye Pigment as an eye pigment.
NYX Professional Makeup Vivid Brights eyeliner
Ardell Professional Magnetic Gel Eyeliner & Lashes
What is the concept of permanent makeup?

Permanent makeup, also known as micro-pigmentation, is applied to the skin with an iron oxide pen to produce makeup. A tattoo can be used to imitate eyeliner or lipstick, or it can be used to darken and give the appearance of thicker brows. It can also be used to hide cuts and even out an irregular hairlin
Conclusion:
In conclusion it may be concluded that according to the results, it made middle-aged faces look younger, which were published in the British Journal of Psychology. The same products, on the other hand, made the faces of the youngest adults look older. In comparison to makeup applied only to the skin and lips, the study found that this should be applied only to the skin and eye area significantly impacted perceived age.